EngineeringPeople has conducted all concepting and development for this application. It is designed to teach maintenance trainees about the wire and pulley flight systems in an aircraft.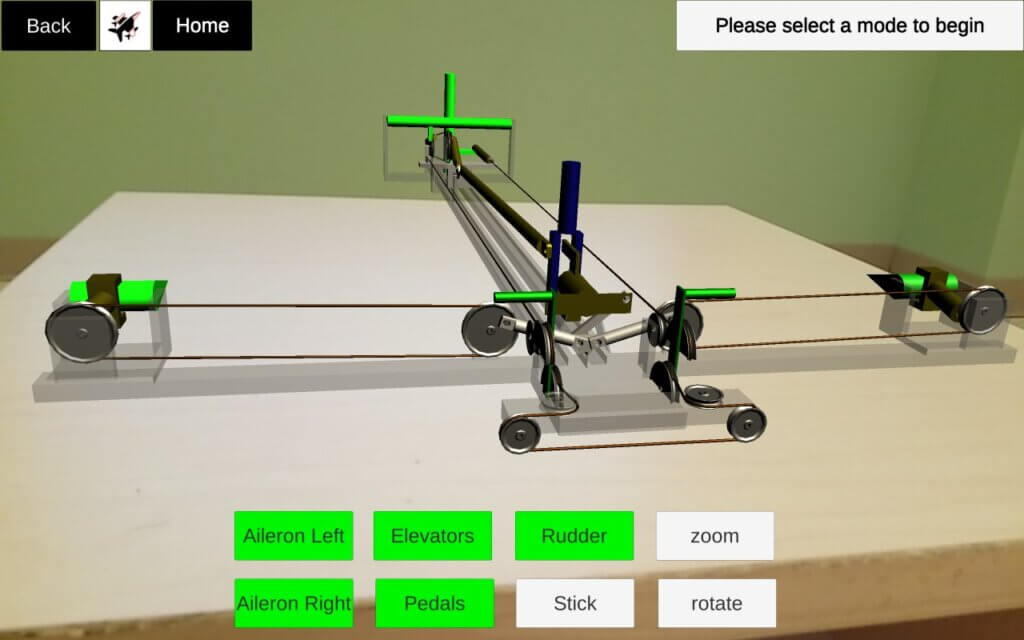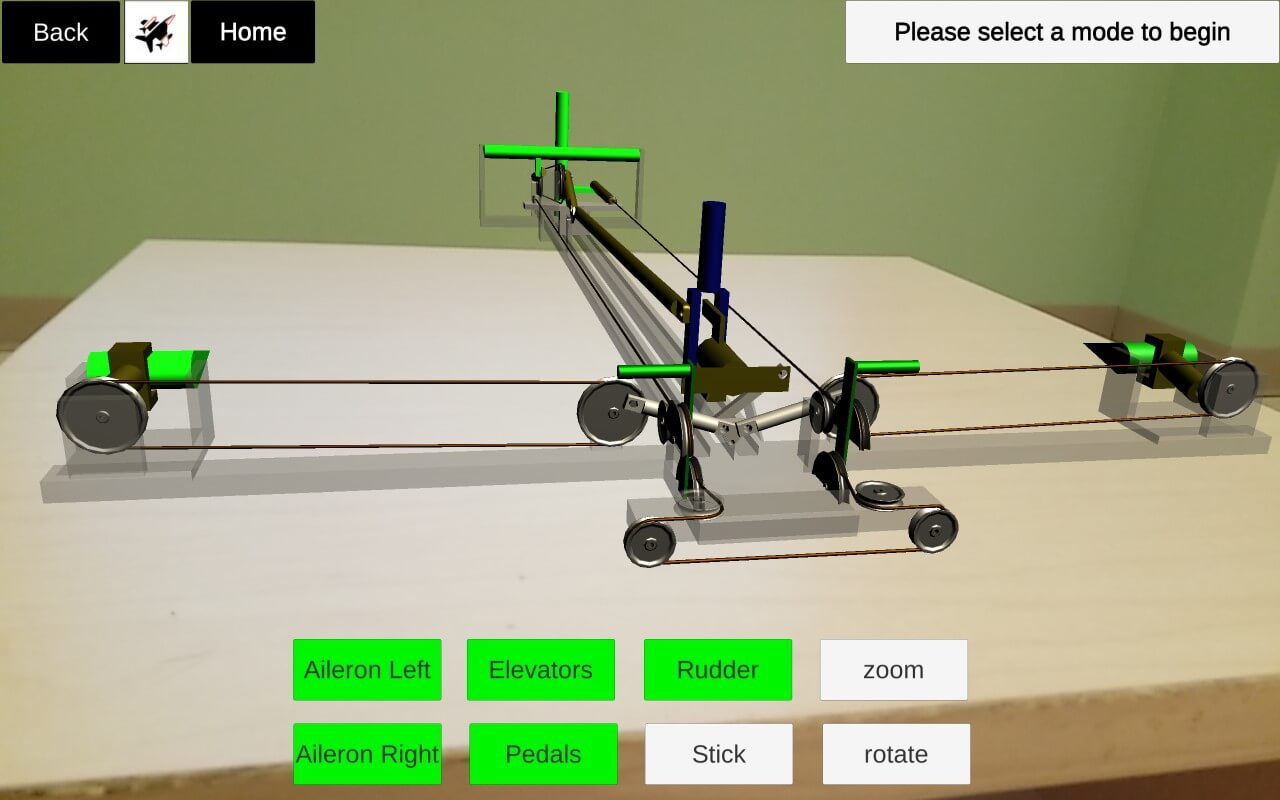 Wire+Pulley™ is an interactive, augmented reality learning tool for trainees to study the ailerons, rudders, elevators, sticks and pedals in the pulley system of a fighter-type aircraft. This application features three modes. Instruction mode walks the user through explanation for each mode, movements of various parts, and provides a parts call out list. Practice mode prompts users to match the highlighted part with its name. Test mode is similar to practice model, but users will be given one chance to correctly match it to its name. Users can also move the stick and pedals and see the model simulate movements in the pulley and wire system. Users scores are tracked throughout and, at the completion of test mode, a report is generated for them and their instructor to analyze. This application does not require internet or the use of QR codes to work properly.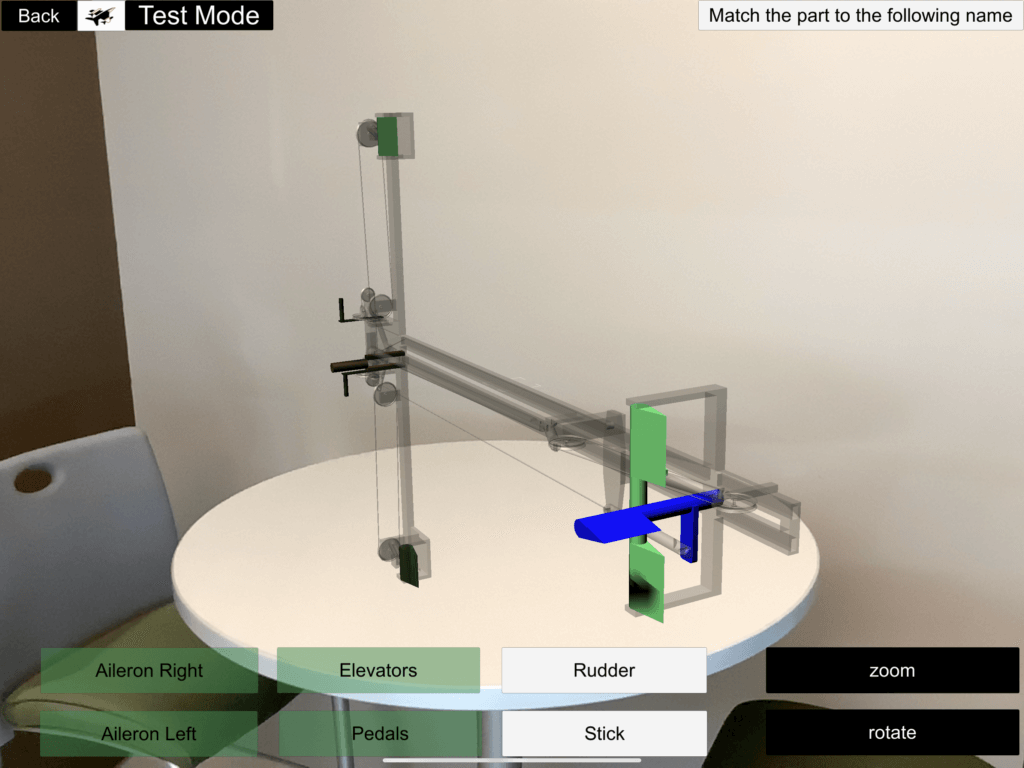 This application can integrate with a learning management system ("LMS") such as Canvas or Blackboard. Data can be collected to identify users, length in the application, time to completion, questions answered correctly, etc. If you would like to learn more about Wire+Pulley™ contact EngineeringPeople today.