It may be overwhelming when you begin to do your research about which augmented reality viewer is best for engineering. There are so many different options in the market and doing research on them can be difficult. They each have pros and cons, so we wanted to share with you what we believe are the 4 best augmented reality viewers for engineering.
Smartphones & Tablets
There are several reasons that this is one of the best options. The primary reason is that it is easy to use and almost everyone knows how to operate it. There is not a lot of special training needed. It's best uses are as a visualization tool and for instruction delivery because these are fairly low-level AR capabilities. They're not as high-powered and won't be able to do advanced functions like other viewers can. However, smartphones and tablets are a great lower cost option.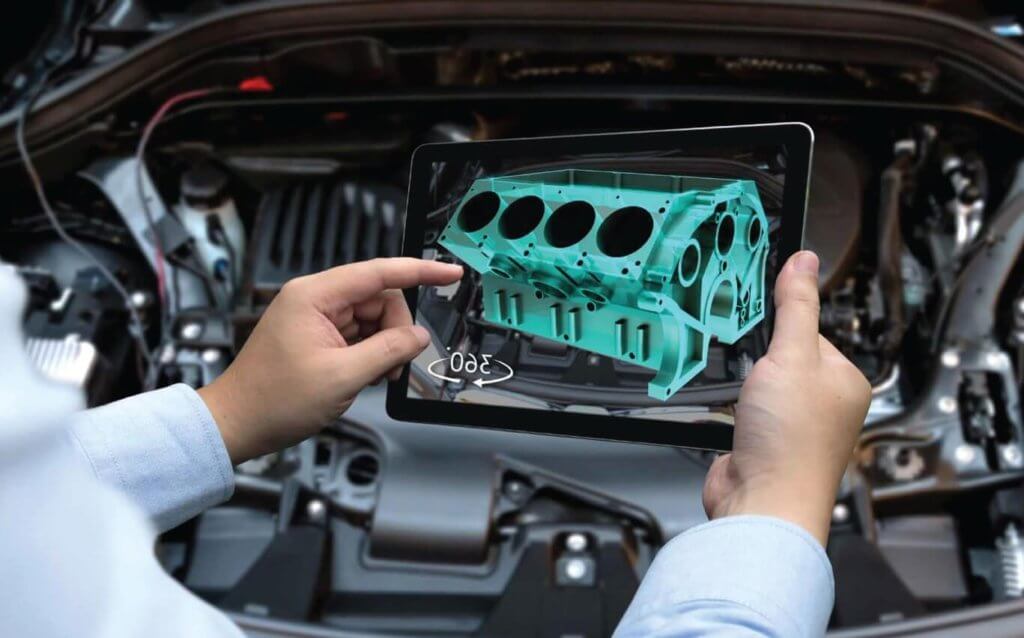 Magic Leap One
Magic Leap creator edition came out in August 2018. It offers many useful capabilities such as computer vision, spatial audio, and prescription inserts. Magic Leap's operating system, LuminOS, pushes its spatial computing system to the max by using digital light-fields along with the ones that exist in the human brain. LuminOS is fully optimized for environment recognition, persistent digital content, and high-fidelity digital experiences. It offers six degrees of function with its controller and features some gesture controls as well. The Lightpack handles the computer processing and sends image and sound data to the headset. Another advantage is the Lightpack can clip onto a pocket (or the strap that comes with the device) which greatly reduces the overall weight of the headset making it more comfortable to wear for extended periods of time.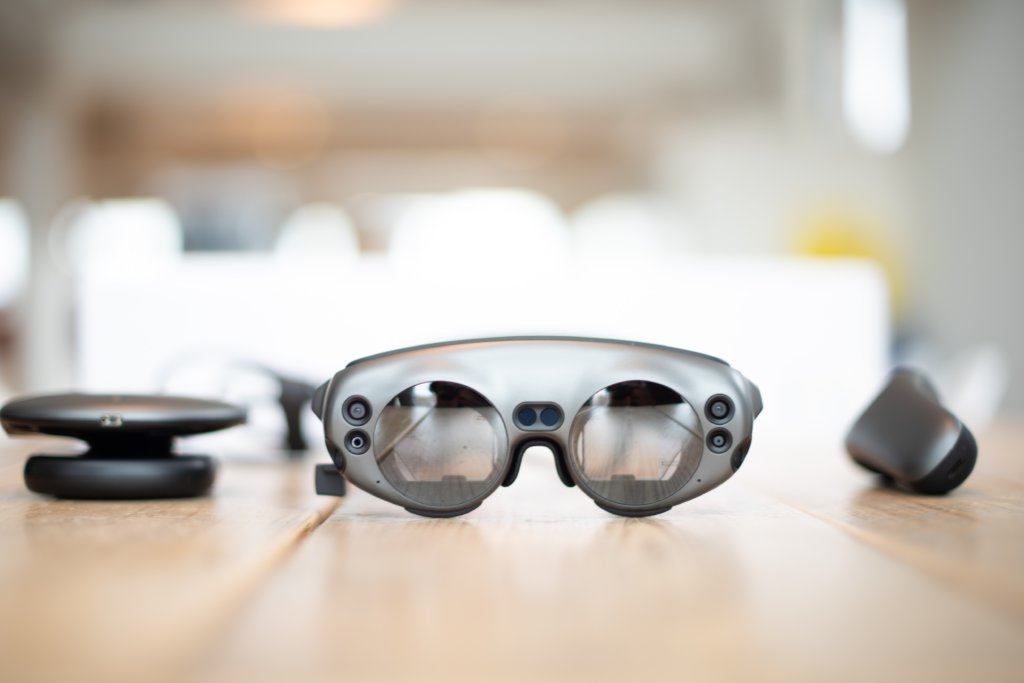 HoloLens
The HoloLens originally came out March 30th, 2016 and it is still one of the most powerful viewers in the market. It's so powerful it is essentially like wearing a computer on your head. The build quality is great and the holograms resolution is very impressive. Another advantage of this device is that it is able to be controlled by a controller, gestures, and with voice controls. Voice controls are incredibly useful in environments where your hands are full but still need to give command. The biggest downside to this device is that it can be uncomfortable to wear for extended periods of time, however this issue will be resolved with its next generation device.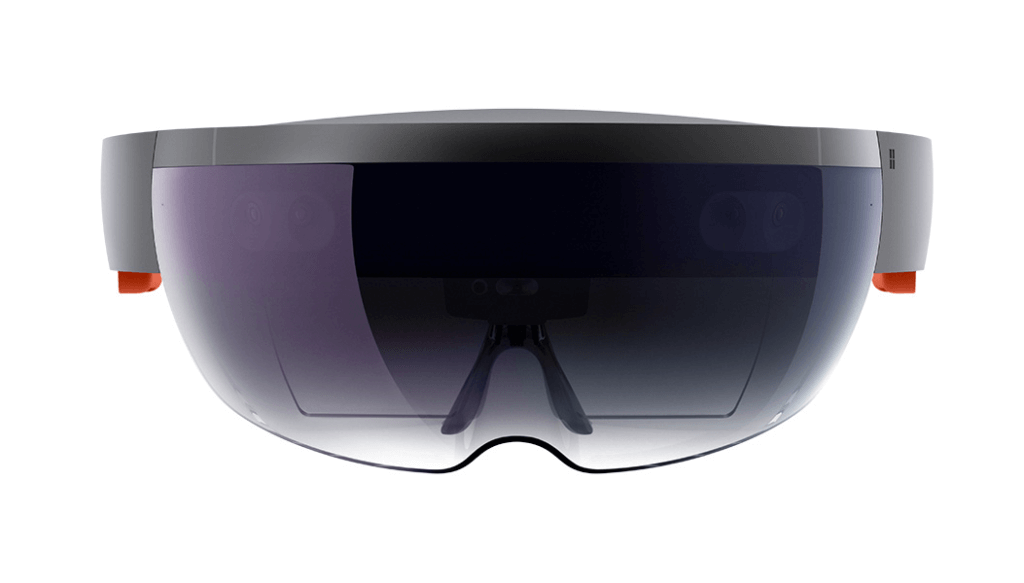 HoloLens 2
Although still in pre-order, the second generation HoloLens has some significant improvements and will be the best AR viewer for engineering. The overall design is more comfortable to wear, and the optics have increased the Field of View to around 54 degrees. The front portion of the viewer is able to flip up so that the operator doesn't have to take it off as frequently. HoloLens 2 has been tested and found to conform to the basic impact protection requirements of ANSI Z87.1, CSA Z94.3, and EF 166 and even has a customization program meaning that it is safer in industrial environments because it can even be fit to a hard hat. It also boast eye and hand tracking. They have resolved the discomfort issue of the past HoloLens by reducing the weight and shifting the weight further to the back of the head. We have heard it compared to wearing a baseball cap.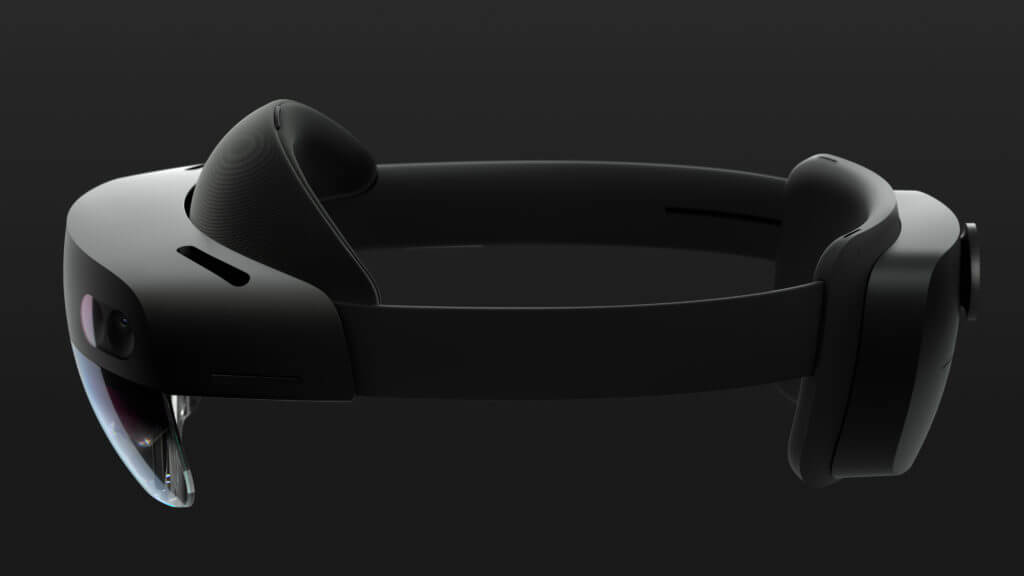 ---
Hopefully this insight has made it easier for you to decide which Augmented Reality viewer you want to use for your engineering project. Every project is unique, so if you would like to discuss with an expert about what Augmented Reality viewer is best for you then fill out the form below.